No Coding Skills Required to Customise
The Outset - SaaS, App, Product & Tech Software Startup Theme
8 Ready to Launch Websites
Carefully designed to launch and grow your business in most competitive world of startups. It's A/B tested and curated under the observation of experienced UI-UX Designers.
Home 1 - Product Startup
Looking forward to get solution for your any product website? This demo will be useful for any kind of Product Launch, Online Store, and Many Other ways.
Home 2 - Mobile Application
Your mobile application startup or looking for amazing existing mobile app's website, Use this WordPress theme demo to achieve wanted look.
Home 3 - Web Application
Your needs regarding SAAS Website or Web Application Landing page would be fulfilled using this demo of The Outset WordPress Theme.
Home 4 - SAAS
A feature packed website demo for your web application, software or digital startup with lots of customisation options, CTAs and Advanced features.
Home 5 - Digital Startup
About to start your new business? This wordpress demo will help you to get digital startup, SAAS or web application demo in few minutes.
Home 6 - Software Startup
Wondering to have beautiful yet feature rich website for your new software startup? This WordPress 7 Elementor based demo is just for you.
Home 7 - Startup Agency
This demo have multipurpose possibilities, You may use that as web application, software as a service, agency or startup official website.
Home 8 - Modern Mobile App
Neat and Clean demo for your mobile application, Elementor and WordPress will help you customise this feature rich demo with ease.
New Way to Build & Manage a Website
It's time to build amazing websites with ease using great features of The Outset WordPress Theme. It's features like elementor page builder, elementor based header footer and other makes it unique in it's category.
Elementor page builder
Making websites wasn't easier than ever with elementor page builder and The Plus Addons for Elementor with The Outset.
Quick and Friendly Support
Simply knock at us, We are always ready to help you out So You can achieve your best website possible.
Elementor Based header footer builder
Experience most amazing and advanced website header & footer builder completely based on Elementor Page Builder.
Pixel Perfect Responsive
Mobile First is our approach from the day one, When we started design and development of this Theme and Website Demos.
One Click Installation
Hate those messy and multi step installation process? Here you will have smoothest and hassle free installation server ever made.
WooCommerce & Blog Layouts
We care for all your needs, You will have all needed stuff for WooCommerce, WP Job Manager and Blog Posts.
$112 Worth Premium Plugins and Compatibility with Popular Plugins
Unlimited layouts, pages, styles, headers, and footers.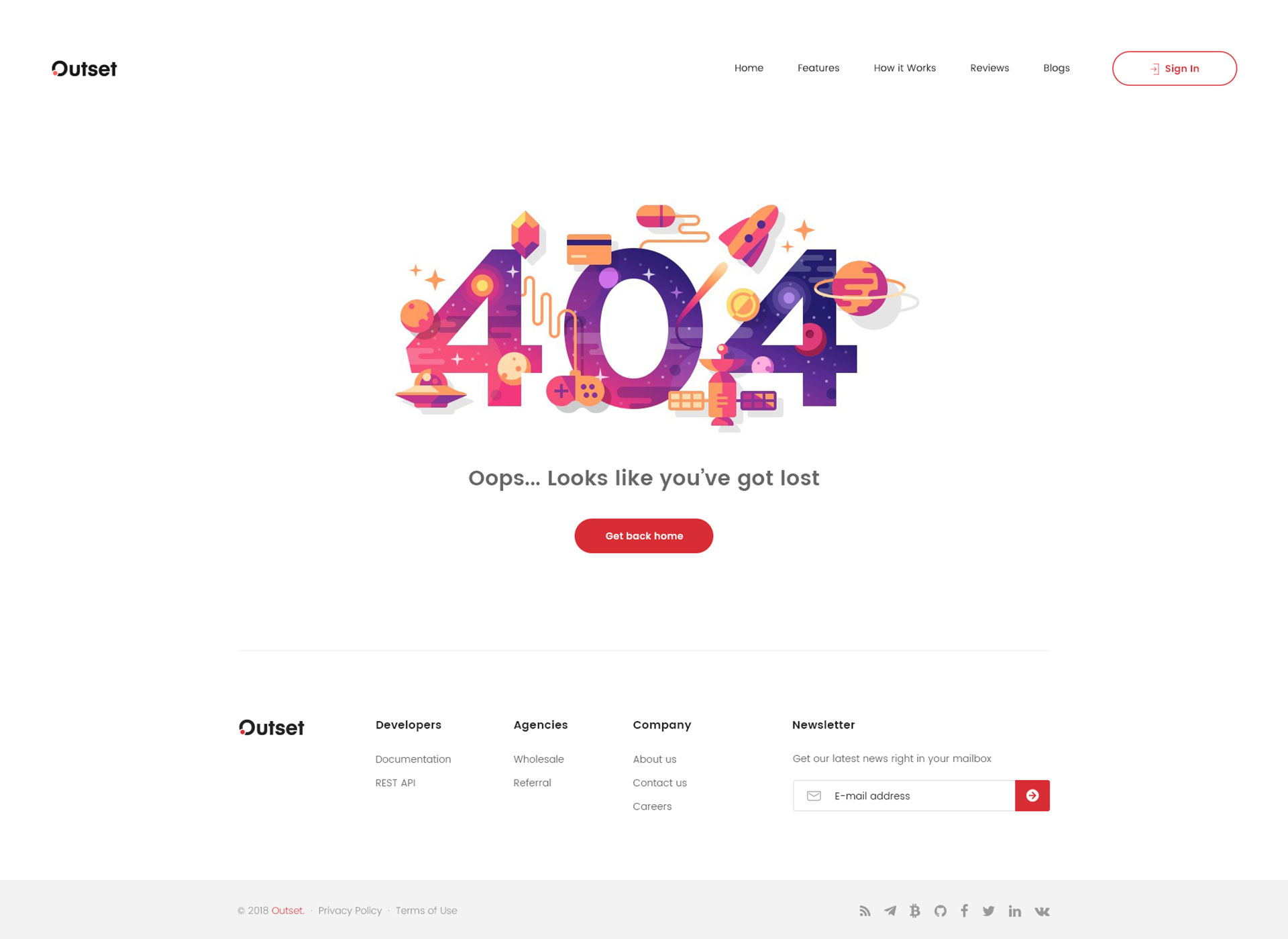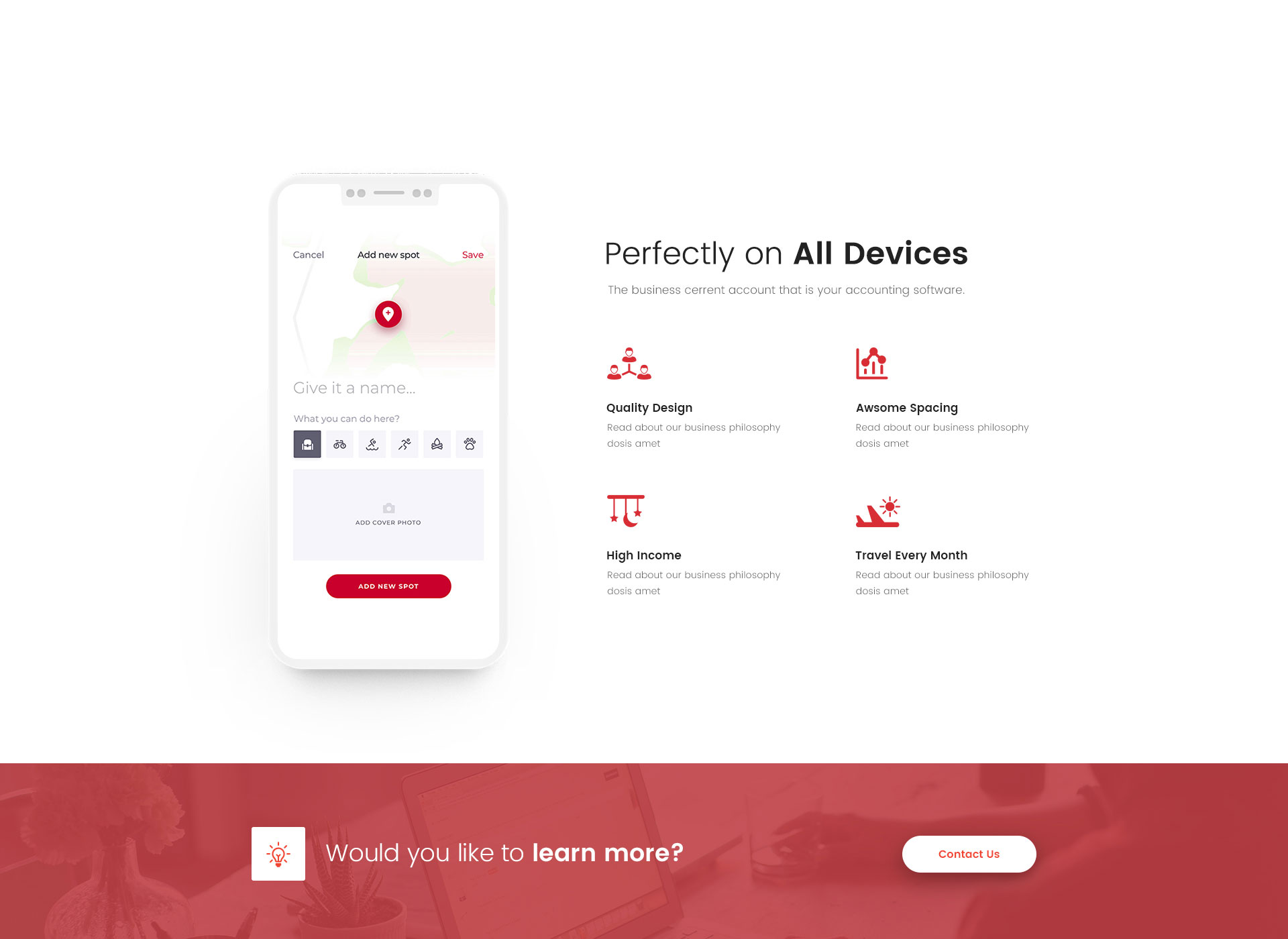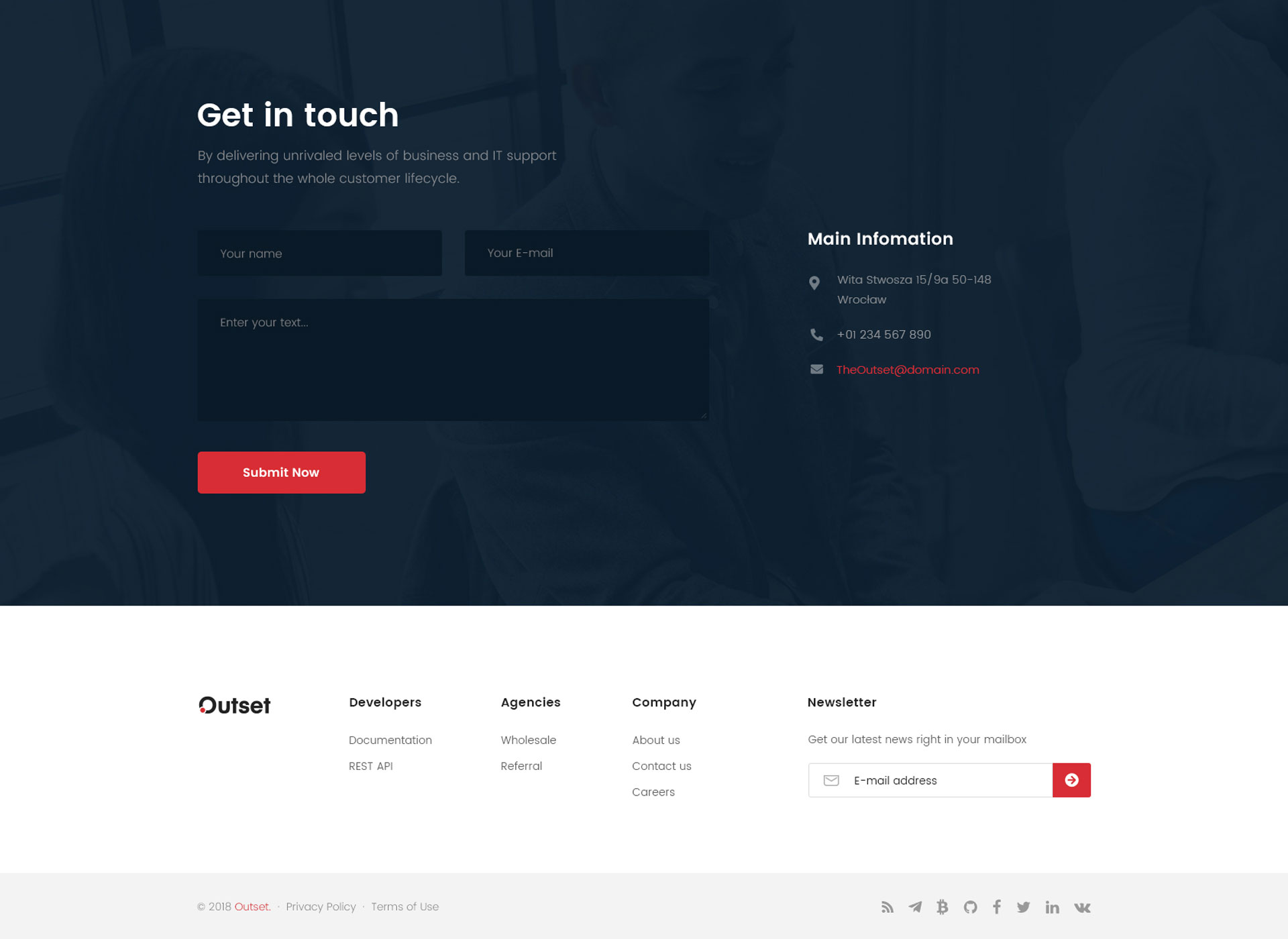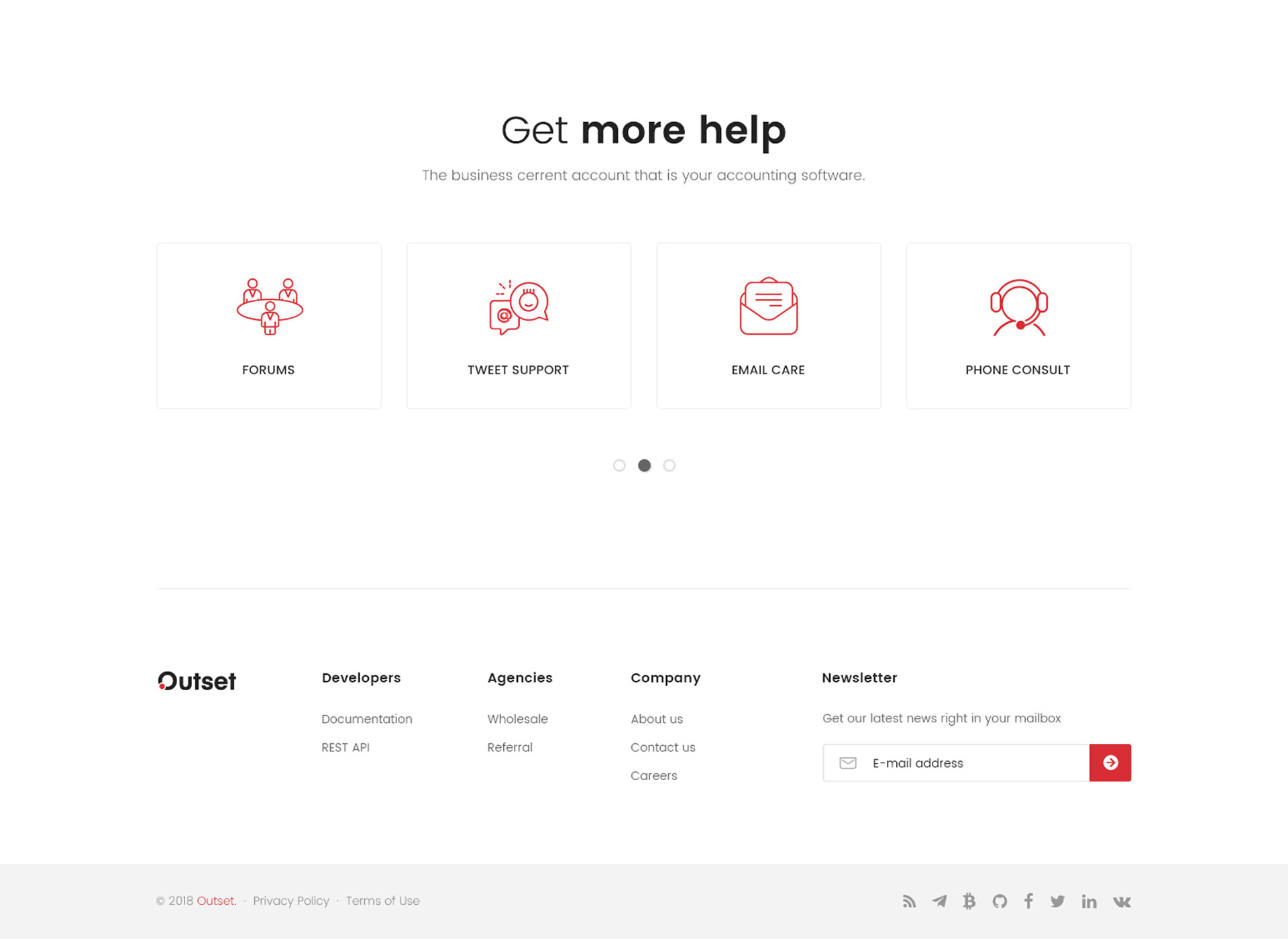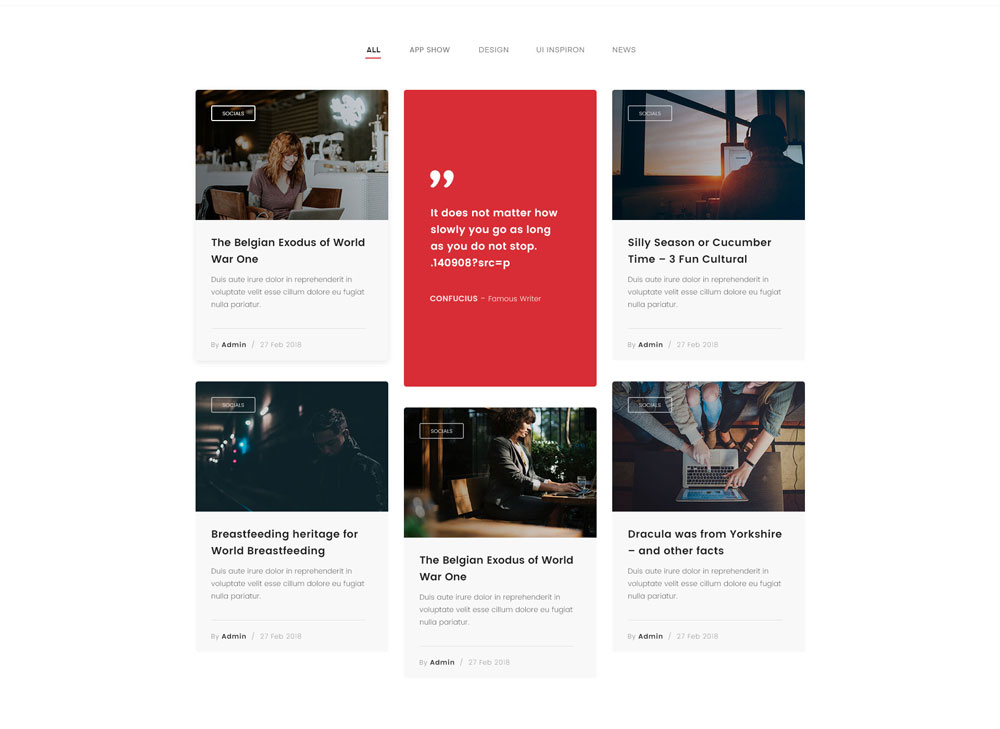 Our Customers are Our Brand Ambassadors
We deeply care about each word of our buyers and critics to make our work as better as possible. Here you have some collection of words from them to look at.
"A big part of our design process is validation and nailing the details. InVision lets us iterate quickly, elevate quality, and ship fast."
Felix Design
Apple CEO's
"Ouset Technologie GmbH produces world class technologies developed with German standard engineering. Our business portal will allow current and new dealers."
Greatest Quality!
Natasha Diana
Apple's CEO
"We want everything we do to reflect how much we think of you, our most valuable assets."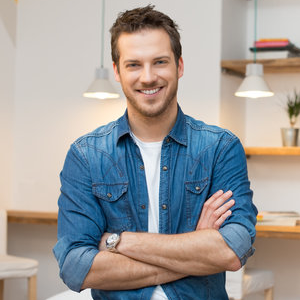 John Hulkman
Microsoft Leader
"It can definitely be a challenge because there are all kinds of options out there, from huge department stores."
I really love it!
Adam Benson
New York
Make websites that Sell your Products & Services with The Outset WP Theme.
Most amazing elementor based WordPress Theme is ready for your next Project.
© 2020 Theoutset WordPress Theme. All rights reserved.