THIS IS FIRST SLIDE OF
VERTICAL CAROUSEL
Scroll Down till the last slide. You can add any kind of VISUAL COMPOSER elements here.
It's Very Easy to Use and Super Light in terms of Speed.
Simple Images Slide
Watch Trailer
When I came to Rome at the age of 26, I fell pretty swiftly into what might be defined as the whirl of the high life. But I didn't just want to live the high life, I wanted to be its king. I didn't just want to attend parties, I wanted the power to make them fail.
Testimonials
Cum cu eros tation. His id illud diceret. Cu est dico aperiam, option torquatos posidonium nec ei. Sea verear neglegentur no.
-Jeremy Eldred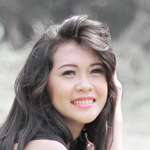 Eros docendi atomorum quo cu, ut has consetetur comprehensam. Pro no quidam tincidunt, quidam audire equidem ad usu. Nam ex hendrerit.
-Dave Rivera